California Gov. Newson Makes Wearing Masks Mandatory in Public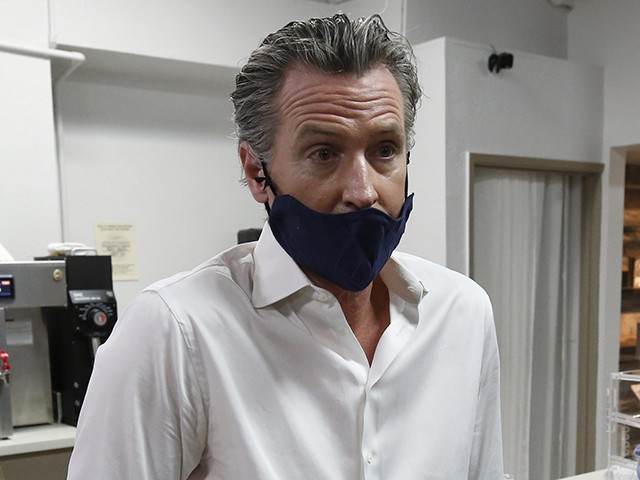 California Gov. Gavin Newsom (D) on Thursday signed an order making wearing face coverings mandatory while in public or high-risk settings, citing health concerns due to the Chinese coronavirus pandemic. 
Californians will be required to wear a mask while inline or inside public spaces, at the workplace, and while waiting for or while riding public transportation, the newly-issued state guidelines say.

"Science shows that face coverings and masks work," Newsom said in a statement."They are critical to keeping those who are around you safe, keeping businesses open, and restarting our economy."
"Simply put, we are seeing too many people with faces uncovered – putting at risk the real progress we have made in fighting the disease," the Democrat governor added. "California's strategy to restart the economy and get people back to work will only be successful if people act safely and follow health recommendations. That means wearing a face covering, washing your hands, and practicing physical distancing."
NEW: Californians are now required to wear face coverings in public spaces – particularly indoors or when physical distancing is not possible. 😷

Read more on the state's new face covering mandate: https://t.co/snYe5v55Rw#YourActionsSaveLives pic.twitter.com/xD8dP3Aa3x

— Office of the Governor of California (@CAgovernor) June 18, 2020
This story is developing. Check Breitbart News for updates.